Happy Summer to you all! Lindsey over at
The Teacher Wife
is having a linky party about 5 favorite read aloud picture books for the classroom. Oh there are so many choices! I am having trouble narrowing them down!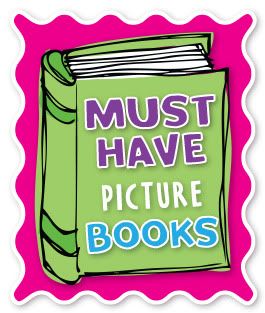 Here are five of my favorite read alouds for my classroom....(Click on the pictures to purchase these books from Amazon!)
1.
Splat the Cat by:
Rob Scotton. My students and my own children love Splat the Cat. He gets into a lot of trouble and worries about a lot, but everything always works out for him in the end!
2. Louanne Pig in The Mysterious Valentine by: Nancy Carlson. Louanne recieves a valentine and she isn't sure who it is from. My students love predicting and making inferences as we follow Louanne on her quest to find her secret admirer. Seriously! Pick this book up!
3. Jingle Bells, Homework Smells by: Diane DeGroat. My students enjoy the character Gilbert and all of his stories. This one happens to be my ultimate favorite because it teaches students the all important lesson of getting your work done before you play!
4. Aliens Love Underpants by: Claire Freedman. I just love this book! It is fun! It is bright! It is silly! Who doesn't love a fun, bright, silly book???
5. I'm Still Here in the Bathtub by: Alan Katz. This book is a fun way to end your day. We sit back and sing the songs to familiar tunes and generally just have a great time. I picked this book up my first year of teaching 8 years ago and still have my first group of kids come back and ask about this book.
Hope you enjoyed my list! I can't wait to see what you pick! Remember to link back up with
The Teacher Wife
!